H1 Cube Case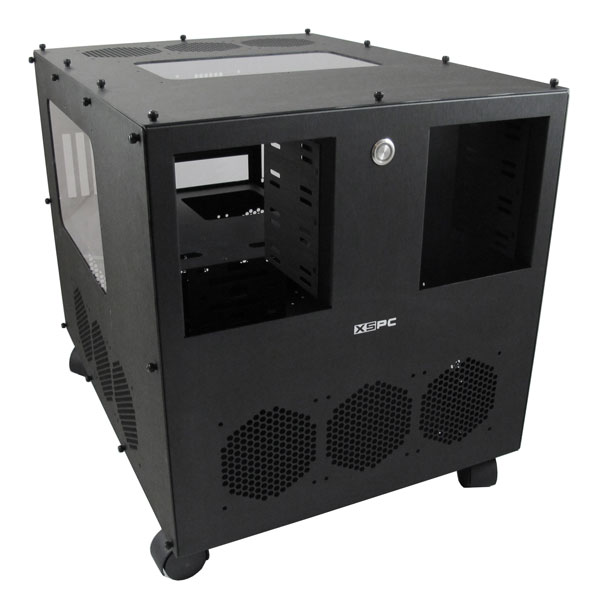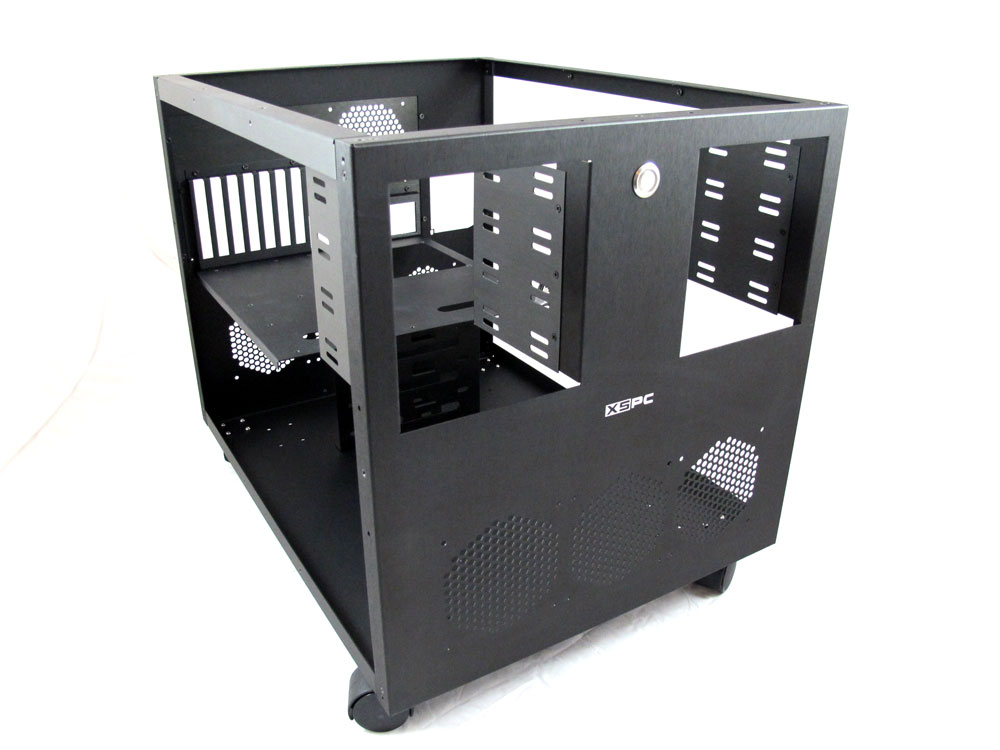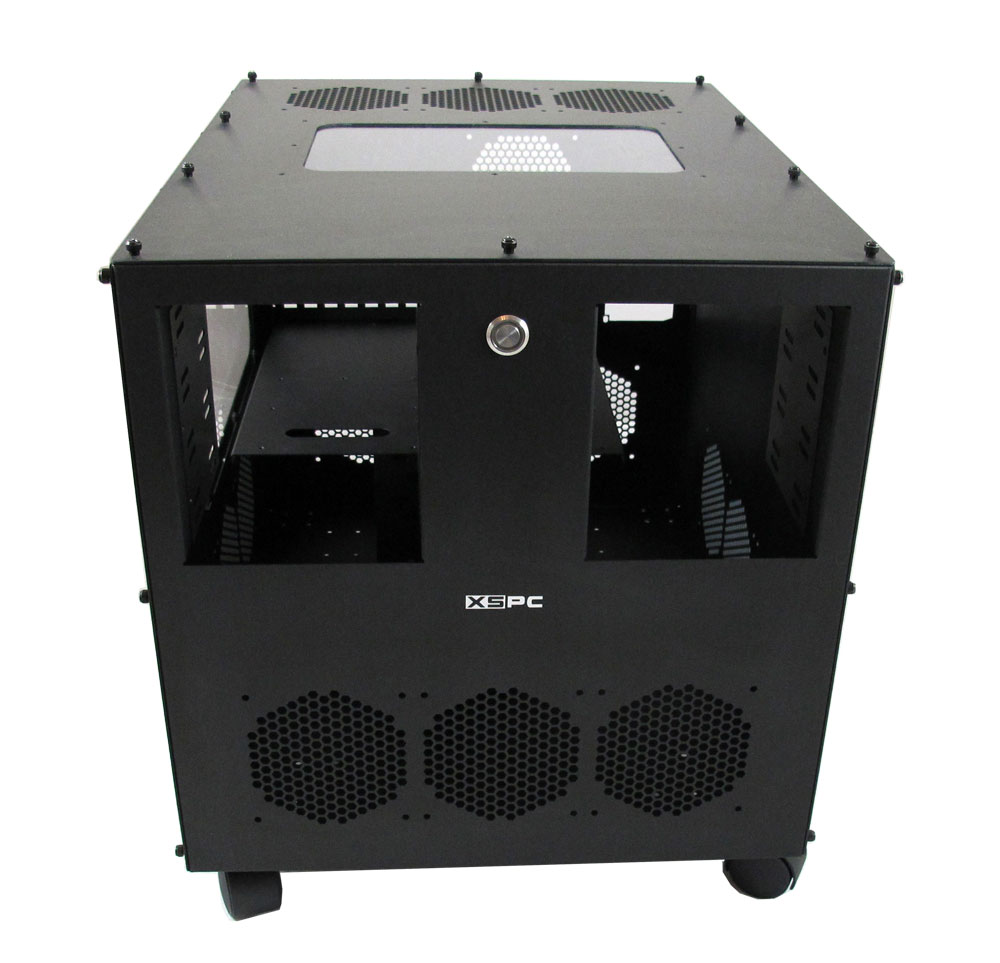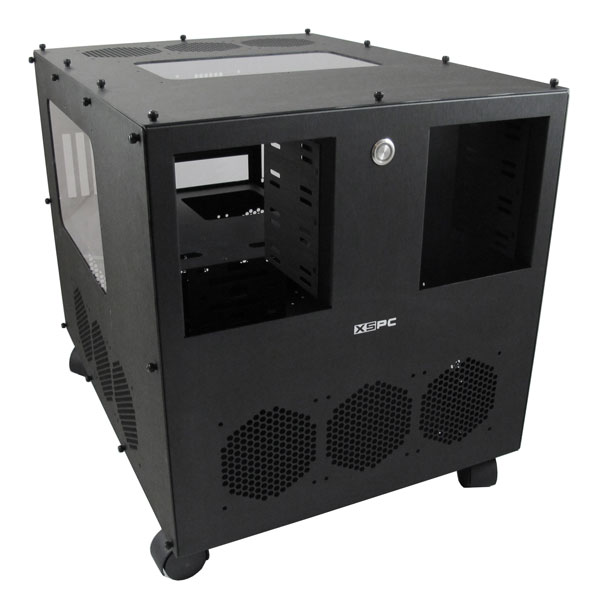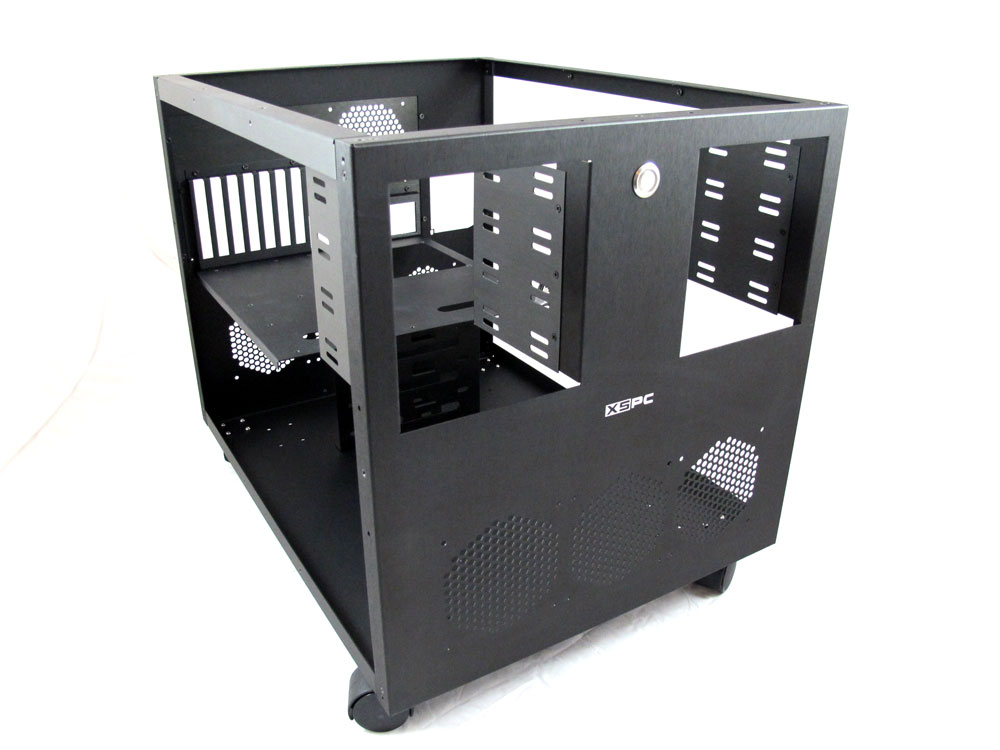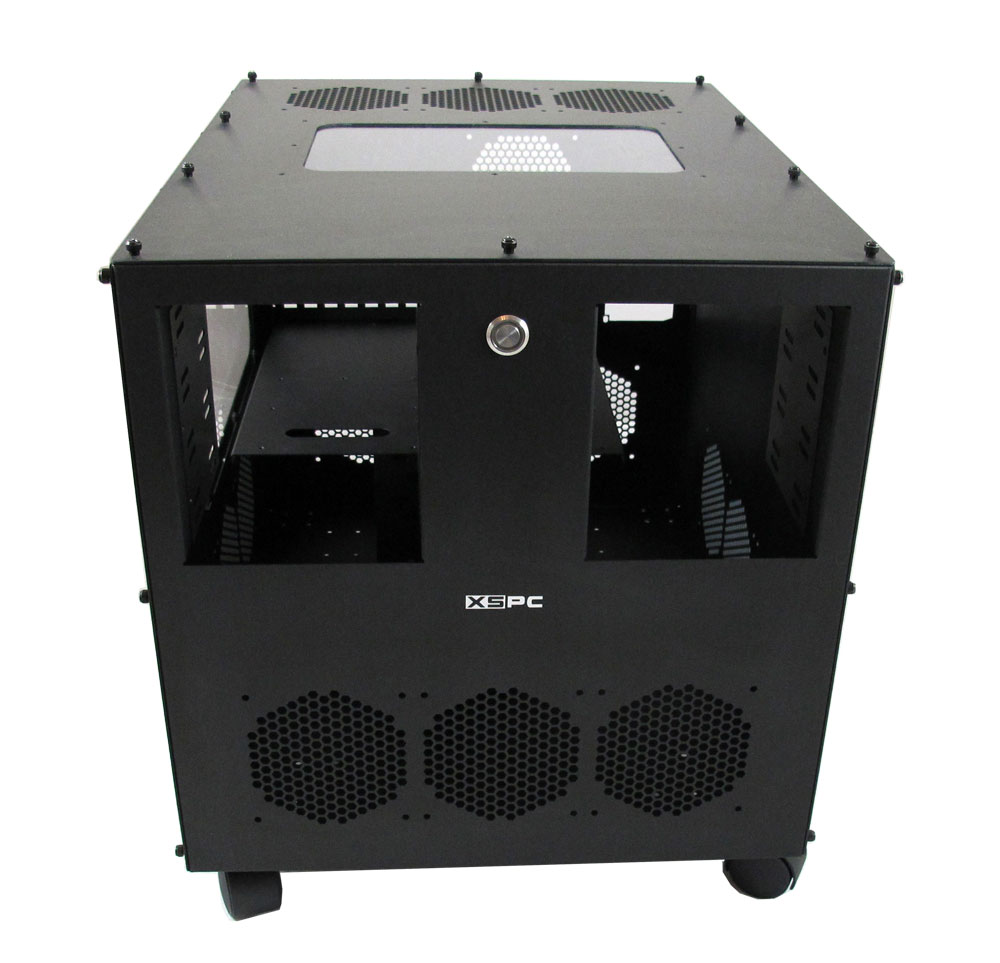 H1 Cube Case
The XSPC H1 case is a PC case specifically designed for high end PC
watercooling. It has support for up to five triple 120mm radiators and leaves
plenty of space for tubing routing. The case is supplied in flat pack form, so you
will need a little time and patience to get it setup correctly. Assembly should take
1-2 hours, depending on your experience level.
Dimensions:
619.3 x 475.6 x 529.8mm (DxWxH)
Shipping Dimensions:
67 x 67 x 20 cm, GW 12.7Kg
Material:
Brushed aluminium – Black anodized
Screw size:
6-32 UNC
Features:
8x 5.25" bays *
5x HDD bays (10x with optional extra HDD cage.)
1x SSD tray (up to 10x with optional extra trays)
16x 120mm fan grills
- 5x Triple 120mm
- 1x Single 120mm
2x Acrylic windows
*Front 5.25" bay covers sold separately