Twin D5 Dual Bay Reservoir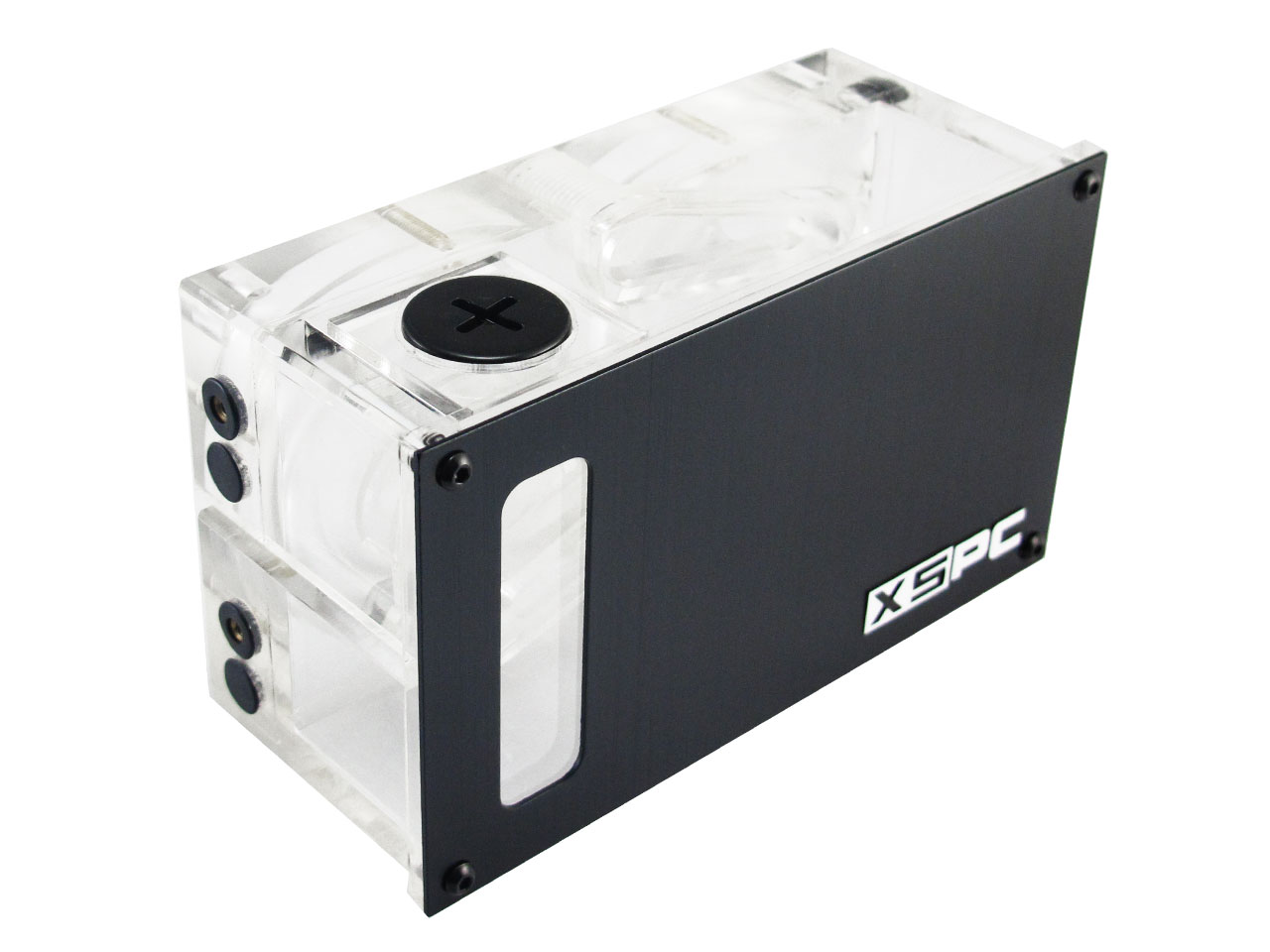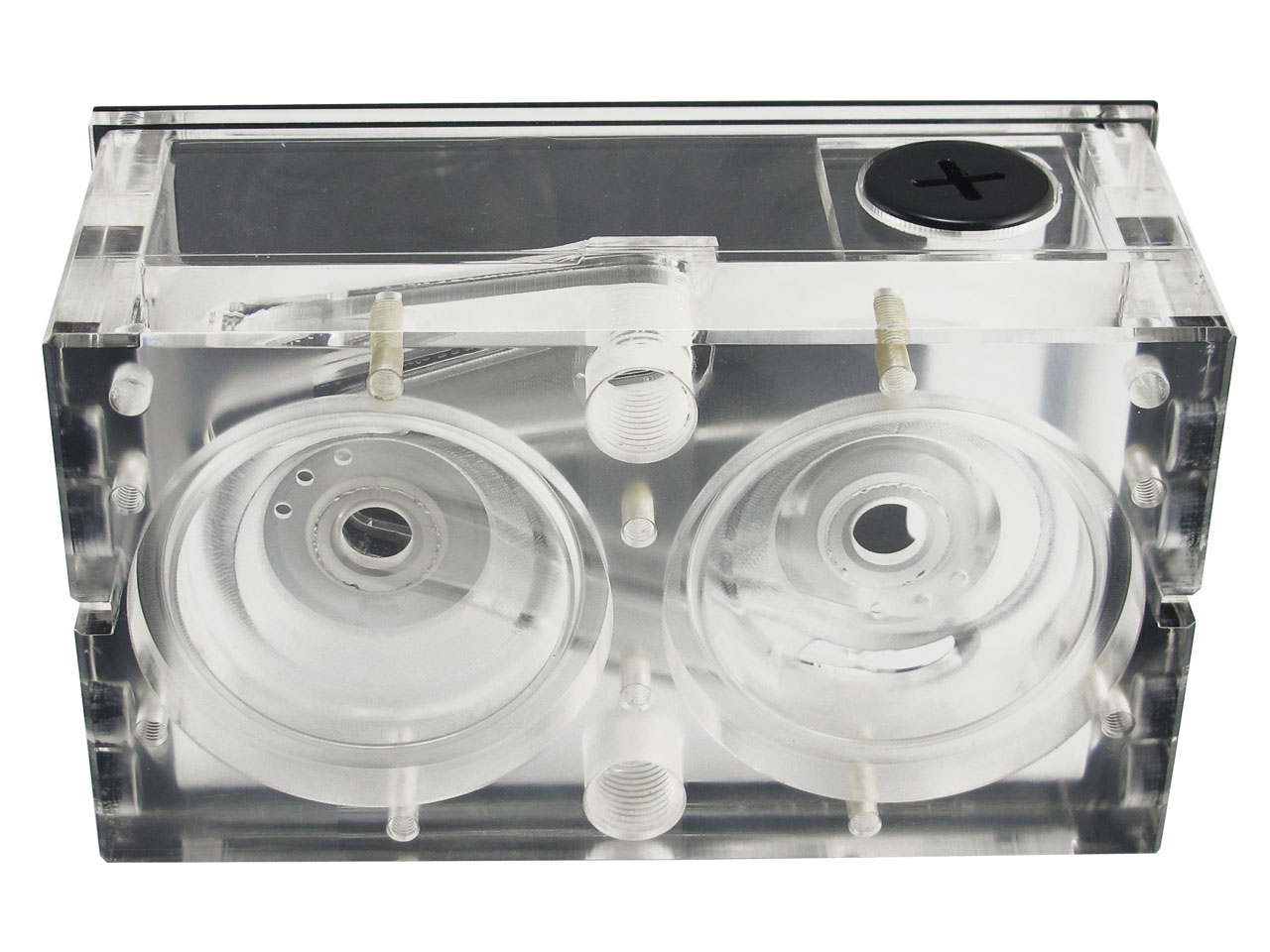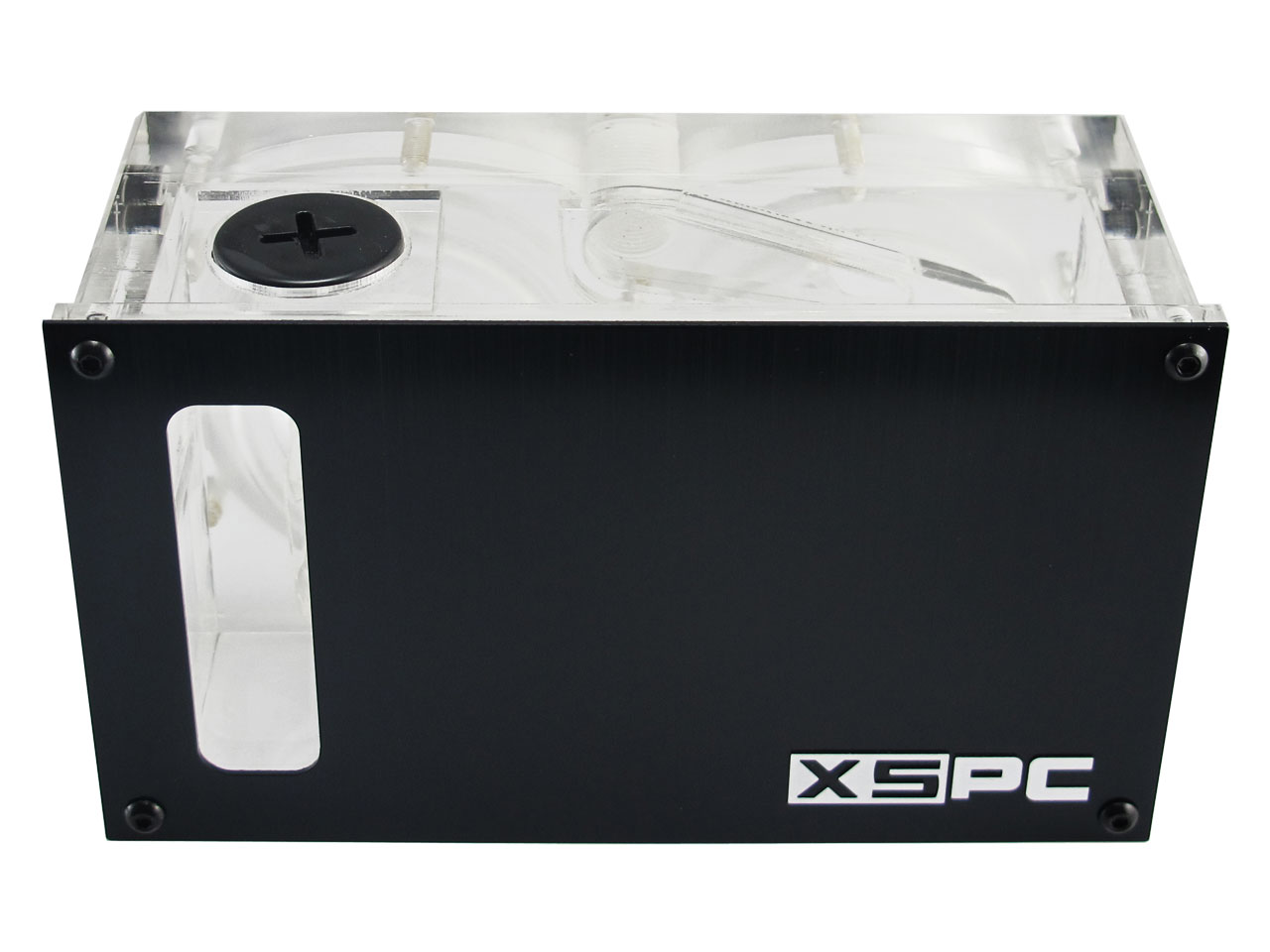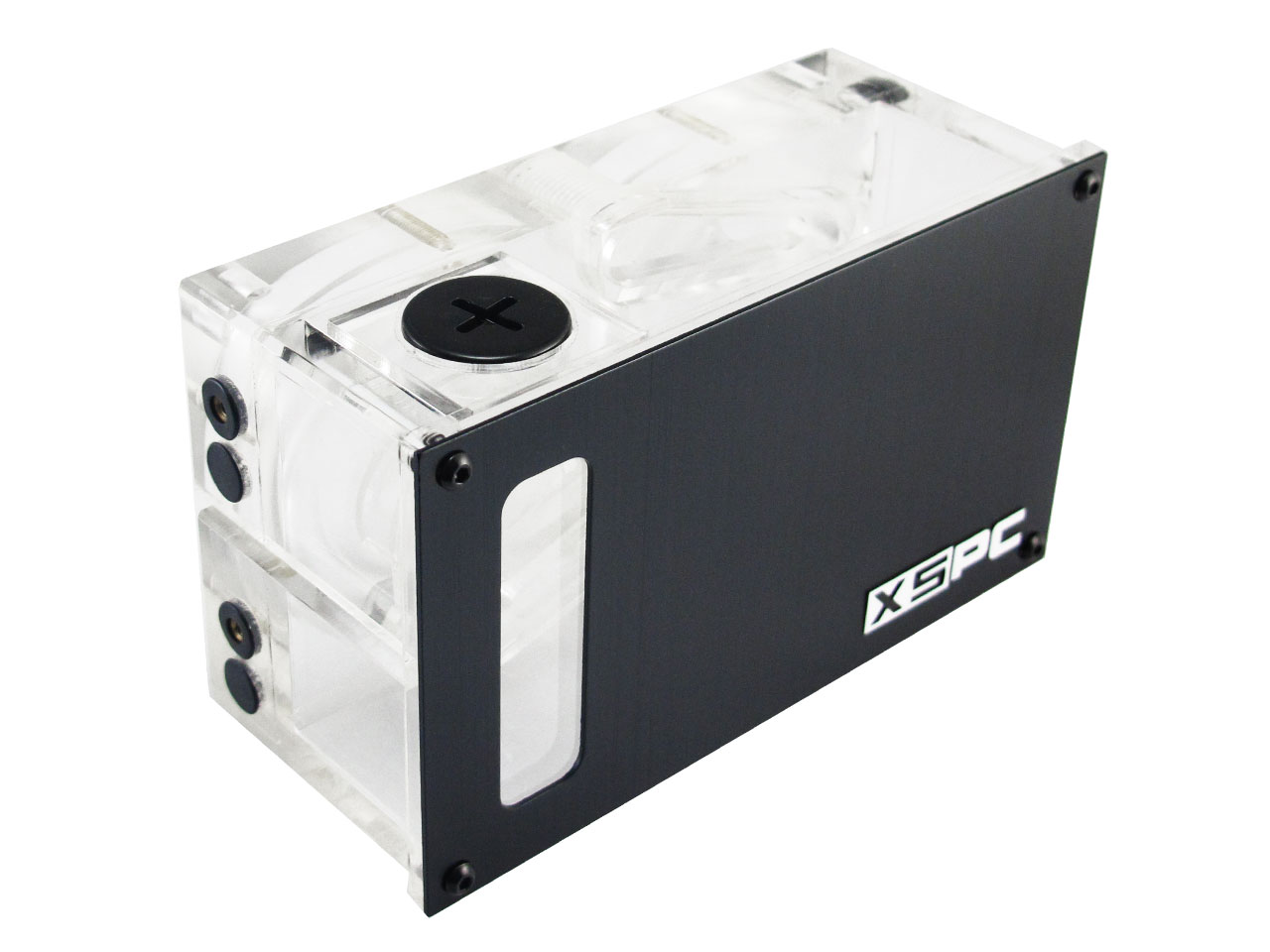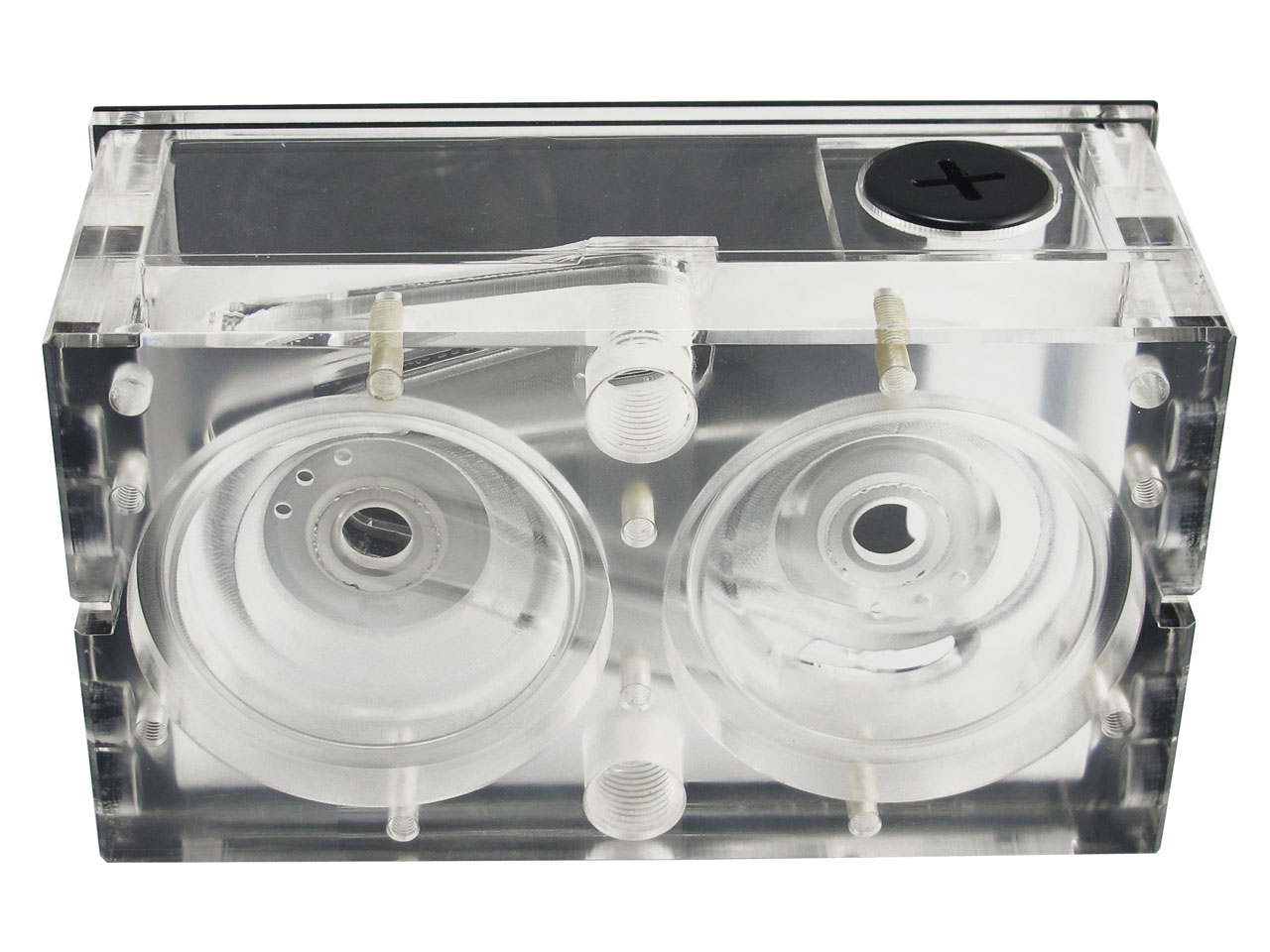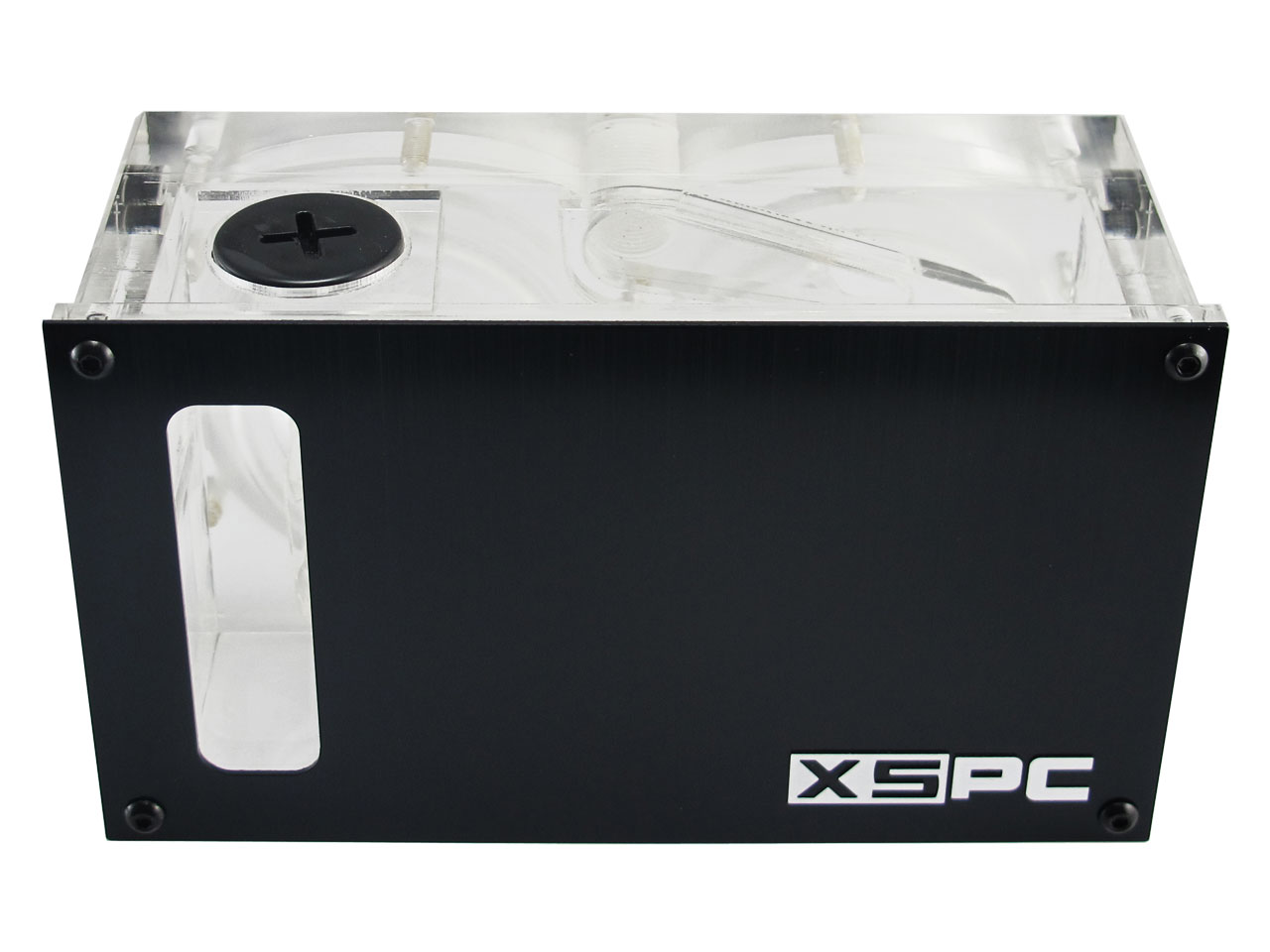 Twin D5 Dual Bay Reservoir
Compact dual bay reservoir with support for two D5 pumps in series.
Supports Two Laing D5 pumps
Maximum Head Delivery: 7.7m (12V)
G1/4″ Thread
Dimensions: 149 x 63 x 85.6mm
Removable Brushed Aluminium Faceplate
Aluminium Handcuff Bracket
High Quality Acrylic
Brass screw threads with anti-vibration mounts
2x 5mm LED holes
Individually pressure tested
Capacity 330ml
Supplied with black faceplate, screws, allen key, and blue LED.
note: This reservoir can only be used when two D5 pumps are fitted. The reservoir cannot be used with only one pump. Pumps not included.
Maximum water temperature: 50C. Acrylic will deform at 60C.