RayStorm Twin D5 AX360 WaterCooling Kit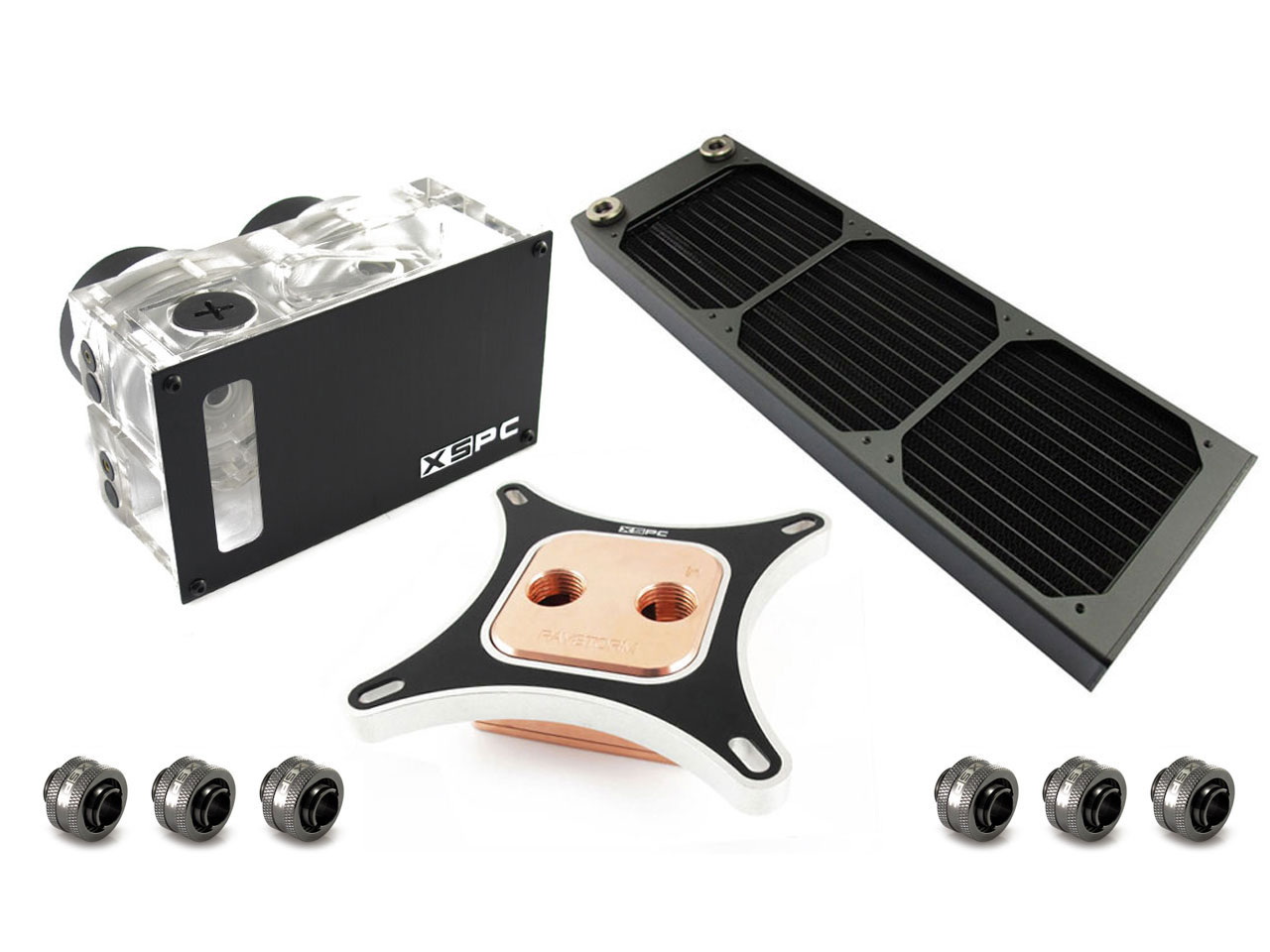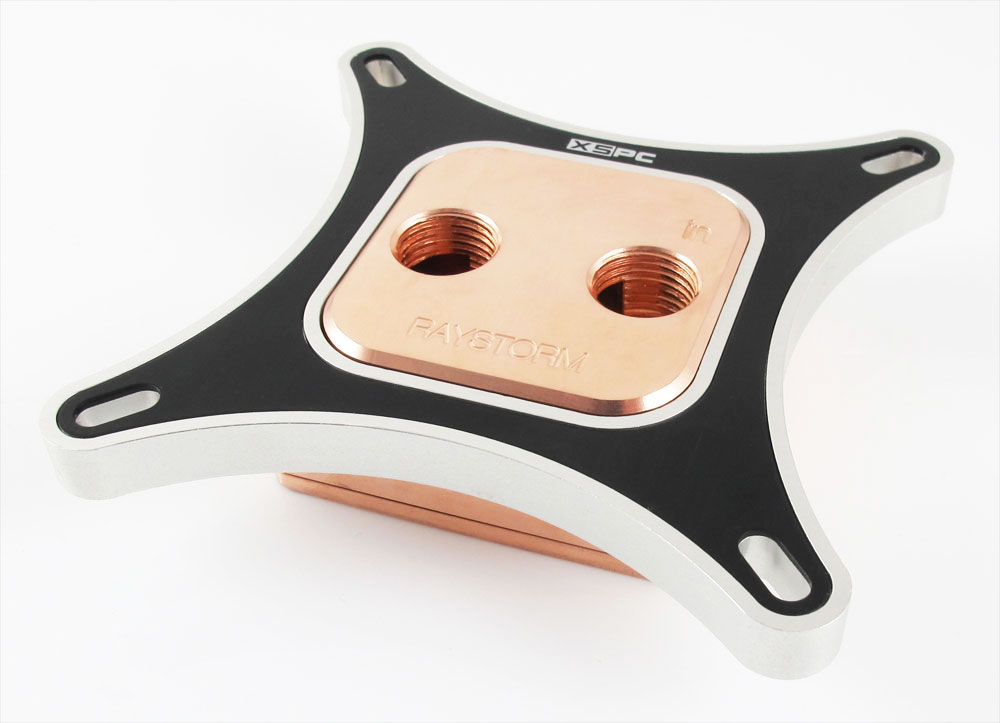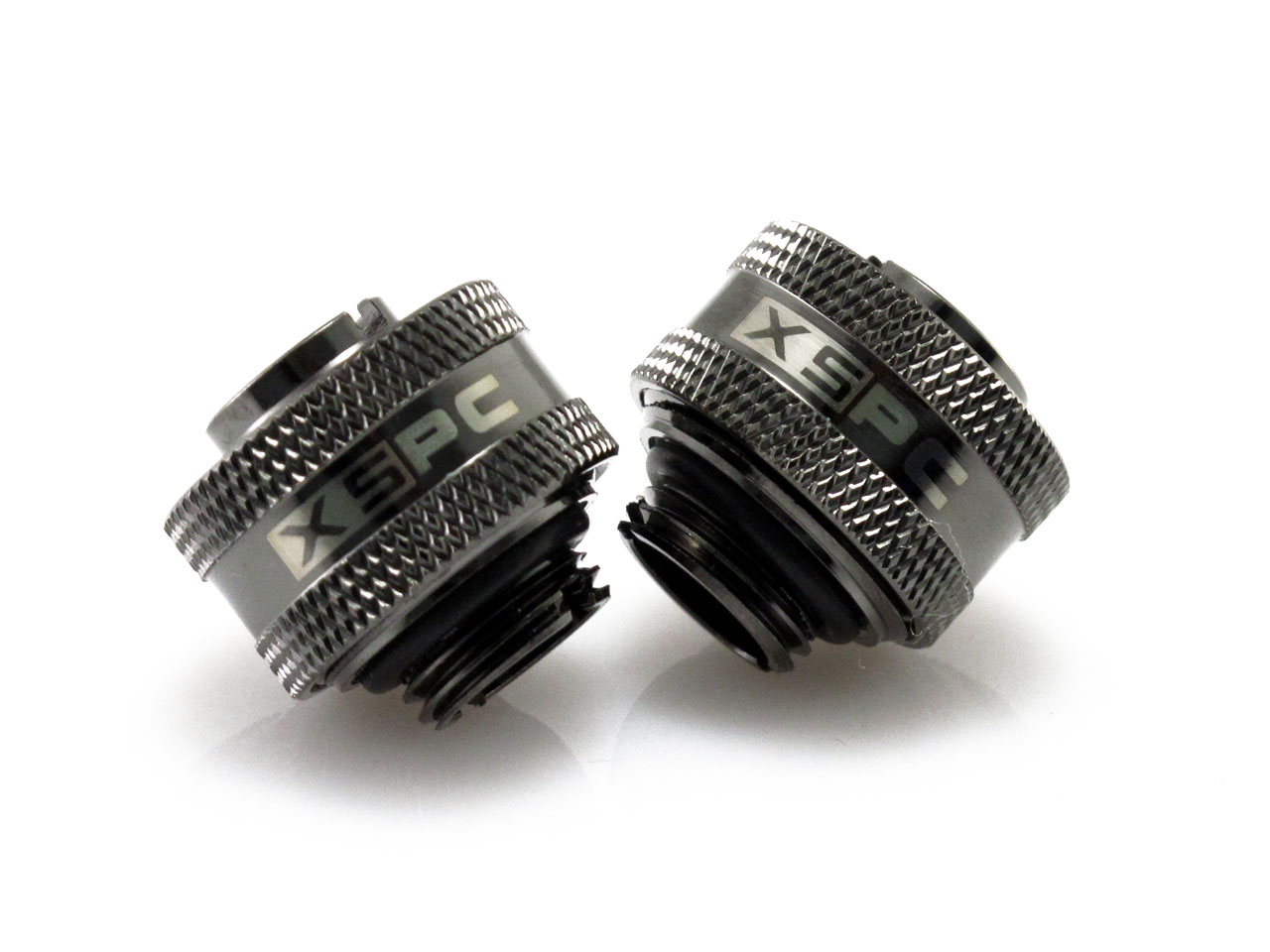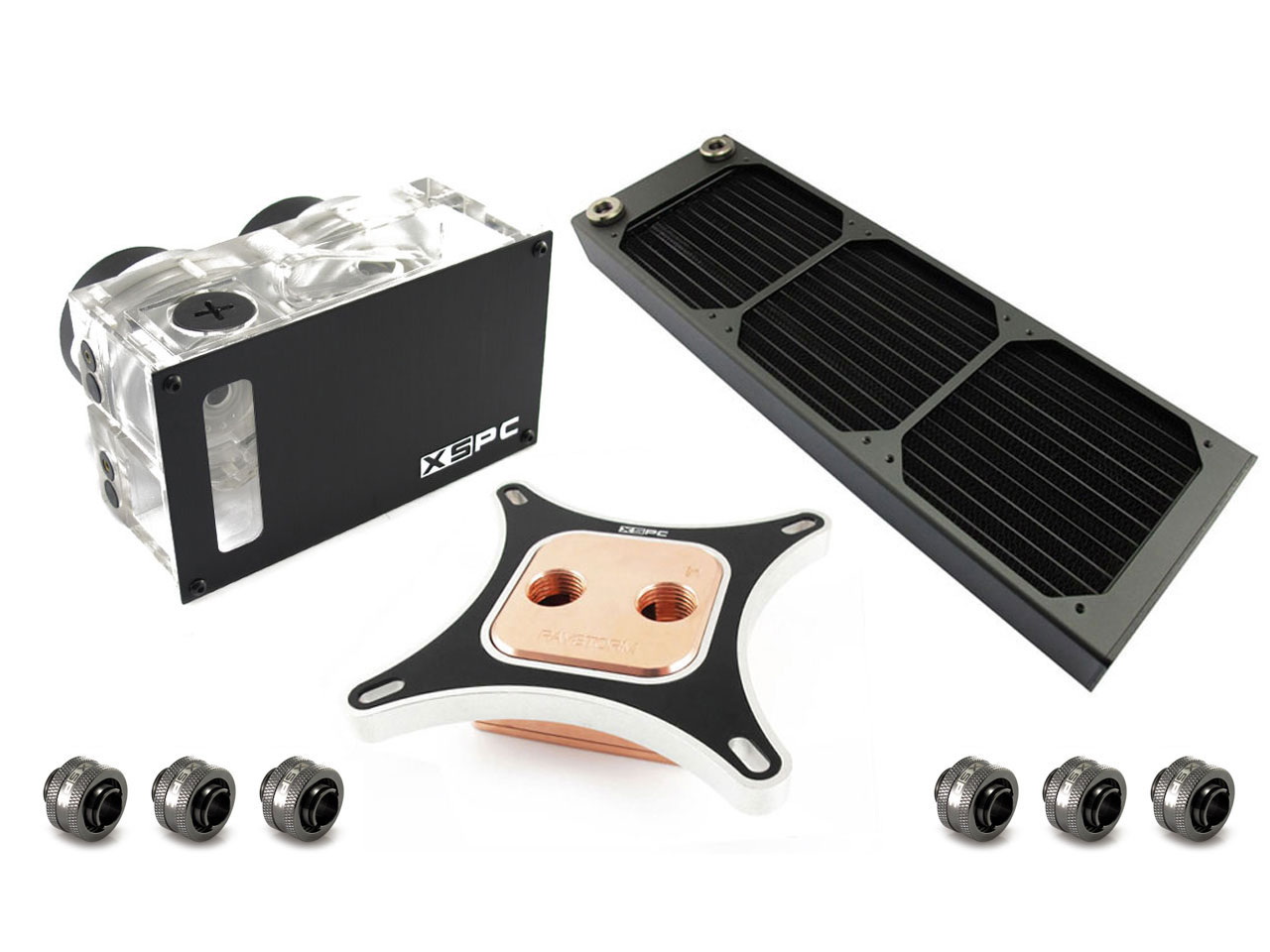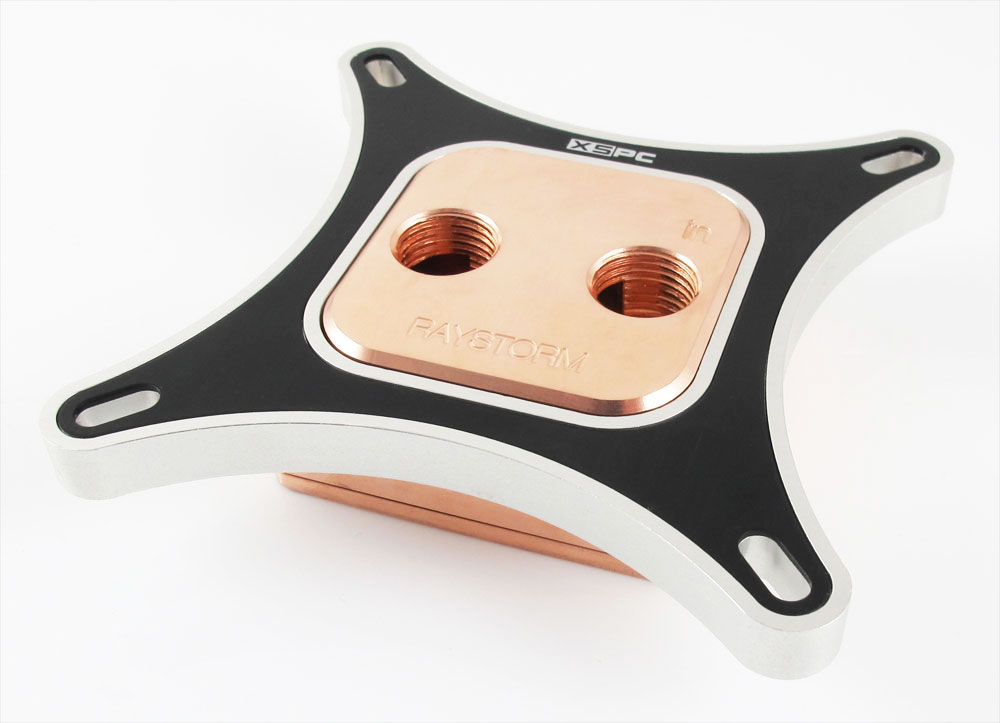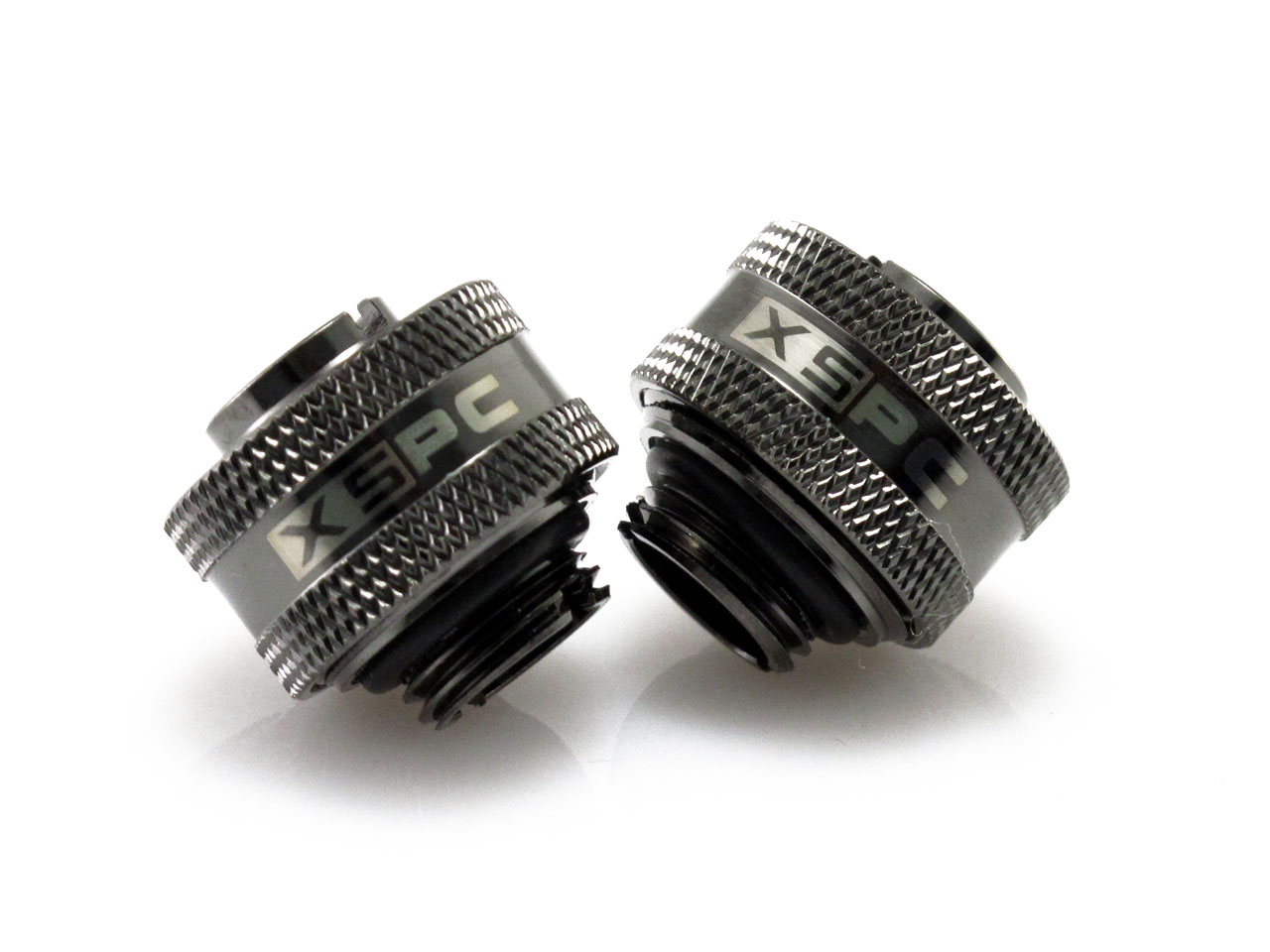 RayStorm Twin D5 AX360 WaterCooling Kit
The RayStorm Twin D5 AX360 kit is the most powerful 360 kit XSPC have ever made. It includes a special copper edition of our RayStorm block, our fantastic new AX360 radiator and two D5 Vario pumps in series.
The RayStorm copper has the same great performance as our award winning RayStorm block, but with an all metal design. The acetal top of the block has been replaced with a CNC machined copper top, which is polished for a beautiful finish. The mounting plate is machined from high quality aluminium and sand blasted before being anodised silver. Finally we add a brushed aluminium inlay on the bracket to finish the look.
The AX360 is a new premium radiator from XSPC. The AX360 series combines a high performance copper/brass radiator core with a compact and beautifully finished aluminium enclosure. The screw holes are precision cut by CNC, which eliminates misaligned screw holes and gives 3mm of screw thread. The aluminium shell also provides a perfectly flat surface to mount the fans against, which eliminates air gaps and any need for a gasket.
Two D5 pumps not only provide extreme performance, but give you unrivalled reliability. You also get the safety of two pumps, so in the unlikely event of a pump failure your system will keep on running. Together the pumps are so powerful they can pump to a height of 7.7 meters (that's about the height of the average house), but if you're worried about noise the pumps have a variable speed dial on the back.
These top end components come together in a kit with high quality compression fittings, 7/16″ tubing, fans, backplates, and a host of other accessories.
We're confident it's the best 360 watercooling kit on the market today.
Kit Contents:
RayStorm Copper CPU Waterblock (Intel only)
Twin D5 Dual Bay Reservoir
D5 Vario Pump x 2
AX360 Triple Radiator
G1/4″ to 7/16″ Compression Fittings (Black Chrome) x6
XSPC 1650rpm 120mm Fan x3
120mm Fan Grill (Black) x3
Intel RayStorm Brackets
Socket 1366 and 1150/1155/1154 Backplates
80mm to 120mm Radiator bracket
5mm Blue LED with 4Pin Molex
2 Meters of Clear 7/16″ Hose
24pin ATX Bridge Tool
K2 Thermal Paste
Supports:
Intel Sockets LGA2011, LGA2011-3, LGA1366, LGA1156, LGA1155, LGA1150